Megaformer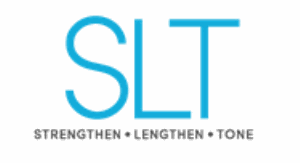 37 West 57th Street, #703 New York, NY 10019
212-355-1737
Description:
Fifty minutes of heart-pumping music, muscle quivering, and total body strengthening, lengthening and toning in an inspiring, small-group setting (only up to 10 people per class). SLT offers a total-body program that melds together cardio training, weight-bearing activity and Pilates to create a revolutionary, one-of-a-kind fitness program that burns calories rapidly and allows you to sculpt your physique in ways traditional exercise cannot.
Studio Overview
Sorry, no description available at this time.
Bridgett

3 reviews

05/30/2012

The Megaformer class is small so the instructor is attentive to each student's ability. A great workout for toning, stretching and strengthening muscles--works the whole body and you definitely feel the burn during and after. It's on the costlier side ($40/class) so hopefully they'll offer promotions soon. Only downside -there's no showers or locker rooms at the studio. All in all, I'd go back!

Janet

New York, NY

9 reviews

03/30/2012

Instructor

Amanda Freeman

Seriously one of the best workouts I've ever had. Completely different workout and I honestly had no idea what to expect, but am SO glad I tried it out! Loved every second of it, and can't wait to do it again. The class all takes place on a machine called a Megaformer, which consists of springs, pullies, straps, bands, etc etc. A little intimidating from the looks of it, but fortunately the class is small so you get plenty of assistance using the machine. Think extreme pilates, where your muscles are shaking during every single move it's so intense. Like pilates, the core is a focus, but every move involves other muscle groups at the same time, helping balance, strength and flexibility while your core is burning throughout the class. I liked this so much more than pilates or barre, because it is much more focused on using just your body weight, with the machine assisting your every move, and your strength and flexibility are worked on throughout the class, without having to pause between moves to take a break to stretch, or drastically switch body parts you are working. It is so fluid and you are working so many aspects of your body at once, it felt like such a complete, full body workout and I'm not sure how any other class will ever even come close to as good of a workout. Amanda was my teacher, and given she is the founder she was obviously an amazing instructor. The attention was personalized enough that you weren't lost throughout the class but she was not in your face, and was only encouraging the entire time. I was sore immediately after the class and am sure I will be even more sore tomorrow, but don't know how it's taken me so long to find this class and am so glad I finally did. It's the best kept secret in NYC workouts, for now at least! I love love loved the class and can't wait to go again, already signed up for 2 more classes.