31 reviews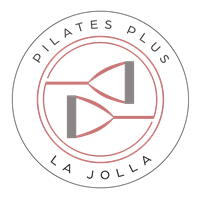 Pilates Plus La Jolla
7712 Fay Avenue La Jolla, CA 92037
858-456-1516
Studio Overview
Pilates Plus La Jolla is the optimal workout for quickly achieving a sleek, defined physique. Combine the circuit-training Pilates classes which are a workout staple of celebrities and top athletes or a calorie burning Indoor Cycling class, you're sure to achieve a full body workout with every visit.The intense 40-min workout burns more calories per minute, and results in a much stronger post-exercise reaction (also called Post Cardio Effect). After a Lagree Fitness class, you will continue to burn calories much faster for several hours. Add an intense Indoor Cycling class to top of your cardio! be FIT. be STRONG. be YOU. be PPLJ.
Reviews from Yelp
Excellent workout with very knowledgeable instructors. If you don't think you can get a good workout in 40 minutes, try this class. Jenna is the bomb!
(Read more)
I remain impressed with this studio and with the quality of exercise I consistently get here. Workout routines are very well thought trough and vary in...
(Read more)
If I could give 10 stars, I would. I've tried everything from ballet to running to swimming to biking to yoga to kickboxing and more, and without a doubt,...
(Read more)